Lessons from Theranos for Corporate Governance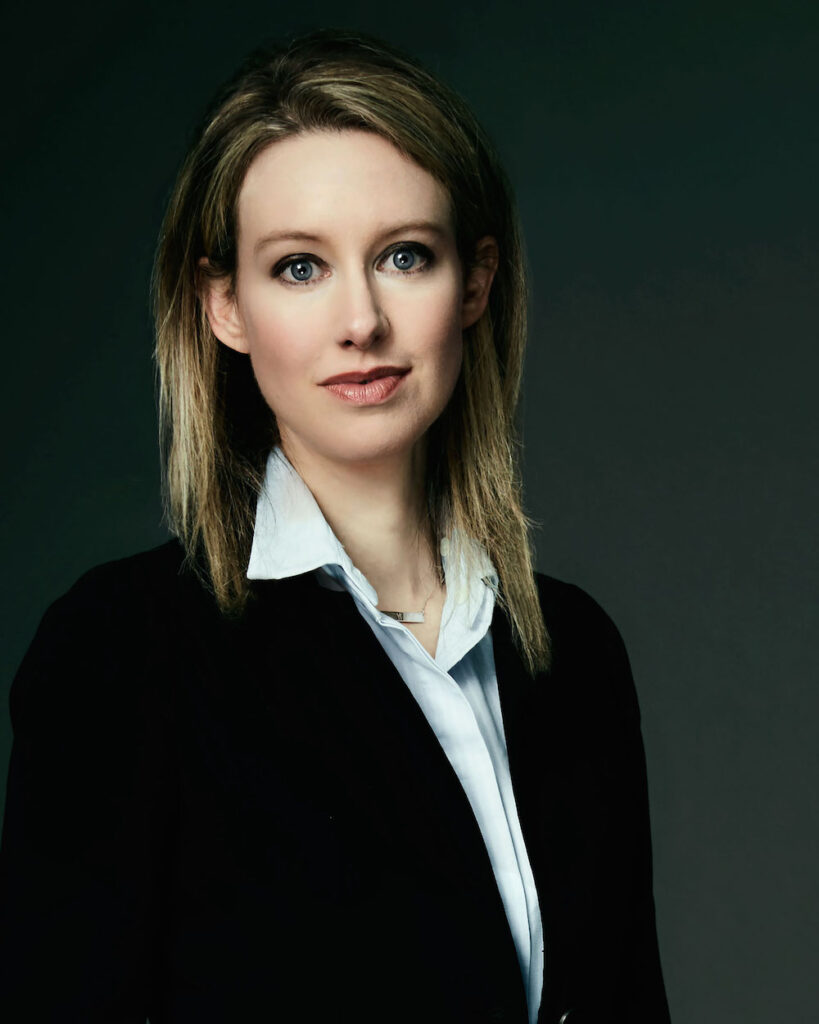 This Holmes was the subject of many investigations and a trial that ended in conviction. She was not just complicit. She was the perpetrator. If the DOB (Directors on Board) did not bark or howl, they were well taken care of. Even if they whined, she charmed her way through. In any case, they seemed keen to add a new generation tech firm to an already impressive list of credentials. They were victims of the promise or illusion of mentoring the next Bill Gates or Steve Jobs.
Such a bland assessment would have been kosher for most ordinary Boards. But we have here the likes of George Shultz (1920-2021), former Secretary of State, and also of labour and treasury, best known as the man who ended the cold war. If Shultz was not enough, we have Henry Kissinger (b. 1923), former secretary of state, and William Perry (b. 1927), former secretary of defence. All of them were then, or are now, in their 90s. The Holmes-Theranos affair offers interesting lessons for good corporate governance.
Those who know the case and are looking only for corporate governance lessons, please see the last section.
Holmes before Stanford
Born in 1984, Elizabeth Holmes had one great fear, and one searing ambition, as a child. Big syringes that painfully sucked out blood struck terror in her mind. The ambition was to become a billionaire. Why not become the President, someone would playfully lead her on. She replied that the President would want to marry her as she would have become a billionaire. Holmes was a bright student like her younger brother. But, she was not one to take losses lightly, once behaving hysterically after losing to her cousins in a game of monopoly.
Stanford
At Stanford, Holmes enrolled for a chemical engineering programme. She did not last more than a year before dropping out to run a company that combined a cure for her fear and a pursuit of her passion for billions. Her company would create a new way of extracting minimum blood, without syringes, for maximum number of tests.
Holmes's stint at Stanford was long enough to create an impression with Channing Robertson, head of Stanford's chemical engineering department. Robertson mentored Holmes till the end. This opened doors and funding. Her boyfriend in those days remembered her as polished and worldly despite being just eighteen and a college freshman.
Theranos is born
A summer internship
As Holmes ventured to make her dream medical breakthrough come true, her passion for a Ph.D. died. A summer internship in Singapore, in 2003, when that part of the world was suffering from the SARS scare strengthened her resolve. Back in the US, she worked hard at her parents' home before returning to Stanford. The result was a patent application for a wearable device. Shaped like an arm patch, it would diagnose and treat medical conditions almost on real time basis. This was the first step in her elaborate medical vision. The vision was not new. It had remained a holy grail among experts in the diagnostic field for decades.
Stanford dropout
Holmes had a charming personality and was an excellent salesperson. Robertson, as the first victim, did not have much insight into the working of medical devices but believed that her vision was workable. If it worked, the device which needed just a finger prick would make lab tests cheaper, faster and more accessible. With a few drops of blood from a finger prick, she was promising more than 200 tests.
Though an agnostic to her ideas, Shaunak Roy, an Indian immigrant Robertson had assigned Holmes to work with, suggested floating a start-up to make the device. Thus was born Real Times Cures Inc. Robertson joined as an adviser. Holmes soon dropped out of Stanford.
Theranos investors
The company was renamed Theranos, combining therapy and diagnostics. Holmes's old friend's father, Tom Draper, a successful venture capitalist, became the first major investor. Apart from one million dollars, he brought to the company a great deal of credibility, just as Robertson did initially and continued to. Another six million dollars followed from other prestigious investors.
This list of investors would subsequently grow to include Rupert Murdoch, Bob Kraft, the owner of the New England Patriots, Mexican billionaire Carlos Slim and John Elkann, the Italian who controlled Fiat Chrysler Automobiles, and the family of Betsy DeVos, former Education Secretary.
At its peak, the company, based in Palo Alto, California, had raised about $945 million. It was valued at $ 9 billion with Holmes owning over half the company. In Holmes, Silicon Valley had its first female billionaire tech founder.
TheraPatch
The initial promotional document described Theranos's device as TheraPatch. It was to combine micro and nanotechnology to draw very small quantity of blood with micro needles and analyse it with a microchip sensing system. The results were to be wirelessly transmitted to the patient's doctor recommending the dosage of drugs required. What Holmes had in mind was a comprehensive medical diagnostics equivalent of glucose readers. In her vision, targeted and customised medication would rule out instances of thousands of death due to adverse reactions to drugs.
By the time they had a seemingly workable plan to work towards a "minimum viable product", the chairman of the Board was Donald Lucas who had mentored Oracle's Larry Ellison, another investor in Theranos.
The New York Times compared Holmes to Jay Gatsby, Scott Fitzgerald's immortal character, "the mysterious, alluring, handsome millionaire who also ran a few swindles." Holmes was also young, attractive, and charismatic. All along she had promoted the make believe by imitating Steve Jobs in many ways: deep baritone voice, turtleneck t-shirts, his mannerisms, and even naming her machine like how Jobs had done. She called her blood – testing system "the iPod of health care." She predicted that like the i-pod, it would someday be in every household. In fact, some of the H-1B visa boys from India joked among themselves about what stage of Isaacson's biography of Jobs she was reading by changes in her behaviour. Her admiration for Jobs went to the extent of recruiting several former Apple employees.
The Theranos Team
The CEO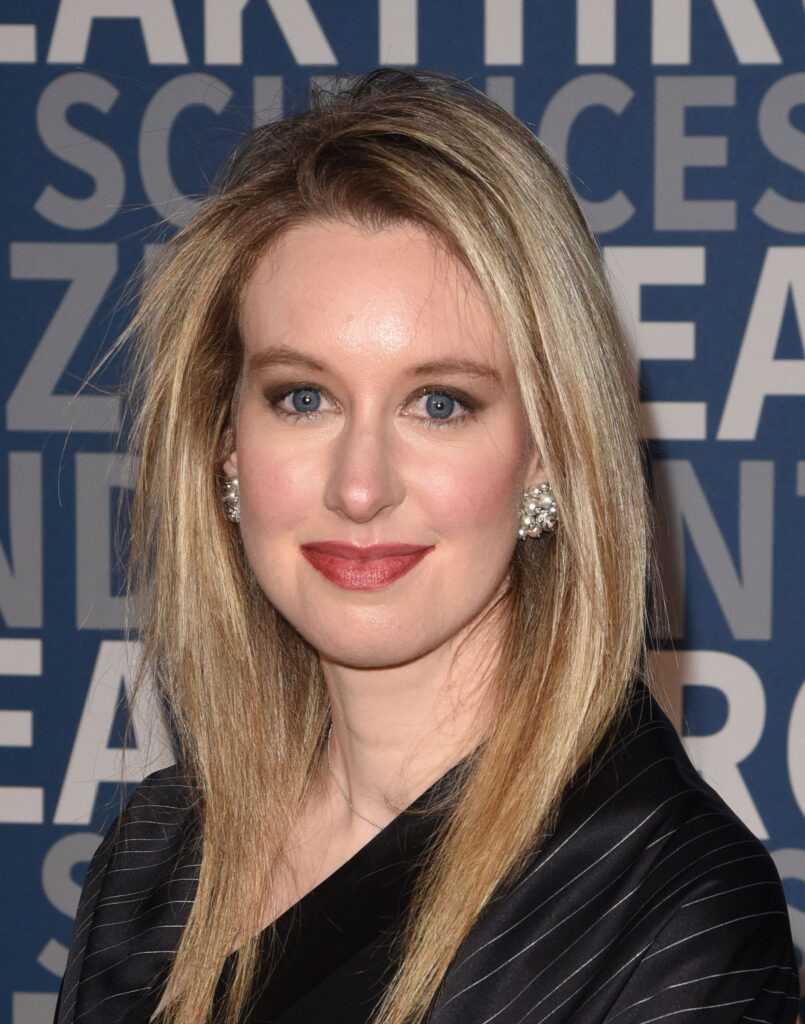 Even though touted as the next Steve Jobs or Bill Gates, by none other than George Shultz, who later became the Chairman of the Board, Holmes was actually the CEO of a biotech company and not an IT firm. She was heading it with hardly any knowledge of biology, chemistry, or engineering, barring the few courses she took before dropping out of Stanford.
The Board
Apart from Shultz, Kissinger, and Perry, the Board of Theranos had General James "Mad Dog" Mattis (b. 1950), Samuel Nunn (b. 1938), former Senate Armed Services Committee chairman, and Admiral Gary Roughead (b. 1951). Even though they were in ages ranging from 70s to 80s, they were, as Carreyrou (2019) put it, "men with sterling, larger-than-life reputations who gave Theranos a stamp of legitimacy."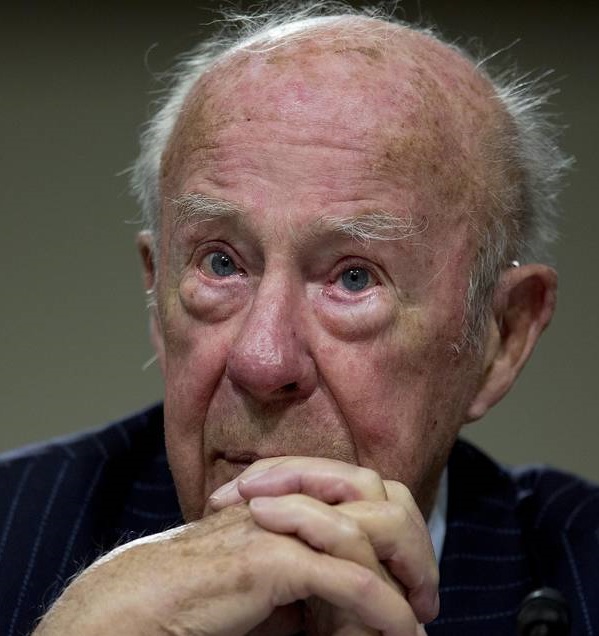 It is not known clearly how Holmes befriended George Shultz. But, he was also living in Stanford, a small place, and there would have been many ways for them to run into each other. The rest of the Board were mostly enlisted on Shultz's recommendation. The common link in almost all cases was the Hoover Institution, also in Stanford, with which they were connected as honorary fellows or otherwise. They all were apparently brought on in exchange for company stock.
The following made up for the rest of the Board, at one time or the other.
Richard Kovacevich, former CEO of Wells Fargo (b. 1943)
William H. Frist (b. 1952), former heart and lung transplant surgeon, and former US Senator and majority leader. He had not practised medicine since entering politics.
William H. Foege (b. 1936), former Director of the Centre for Disease Control and Prevention, the only other medical professional.
Riley P. Bechtel – Chairman of Bechtel Group, Inc., a construction company.
Sunny Balwani, President and COO (discussed below)
Elizabeth Holmes, CEO and later Chairman
Ramesh "Sunny" Balwani
In mid-2009, as the going was getting tough, Holmes brought on board Ramesh "Sunny" Balwani as COO and effective number two in the company. He hailed from Pakistan and had come to the US in the mid-1980s to work in the IT sector. They had met in China while on a university exchange programme. Balwani was nearly two decades Holmes's senior but she found in him a close friend she could confide in. They would later start a relationship known to her family but not officially to the company or the rest of the Board or its employees. It was a given that Holmes was single and not in a relationship. So much so, Kissinger and his wife were fixing her up on dates. What else could she be holding back?
As discussed below, Sunny Balwani's work style was like a bull dog, intimidating employees and threatening them with expensive litigation.
The Theranos product
As the initial money ran out, Theranos received another infusion of eight million dollars on the strength of previous investors and the star studded Board. Pressure to perform followed. The technology, however, had not developed sufficiently to meet Holmes's vision. The choice then fell on faking performance in the hope that sooner or later the technology will be developed and the gap between promise and performance will be closed. This was known as 'fake-it-until-you-make-it.' The tech industry called it vapourware, that is, taking years for a promised product or technology to materialize if at all. In other words, one hyped the product to get funding while faking true performance until the product caught up with the hype. This seemed to be standard practice among tech companies.
The Theranos Fraud
Startups keep failing. But, they do not necessarily turn to fraud. The difference in the case of Theranos was that Holmes was not willing to accept failure. The company clinched deals with Walgreens and Safeway, the giant retail chains, to keep Theranos devices at 'wellness centres' in their stores. But, that was not enough. It increased pressure to come out with credible testing results.
Make believe was not enough any longer. Holmes's vaulting ambition, however, could not be stopped by such minor setbacks. Collateral damages while she took decisions like a dictator on her way to her billions could be dealt with later. Holmes turned to fraud to buy time in the hope that the company's technology would soon catch up with her vision. To meet deadlines, and customer and investor expectations, the company started making exaggerated and false claims about technology, processes, business partners, and financial performance. The modus was as the Latin expression went, suppressio veri, suggestio falsi.
Suppressio veri
In suppressio veri, the company did not disclose that most of its tests were not being done on their machines. Theranos could run only a few tests on its machine, now renamed Edison. The rest were done with commercially available equipment developed by companies such as Siemens. Here also larger number of tests required more blood where the requirement varied by the type of test. Theranos resorted to diluting the blood samples to provide sufficient quantity of blood. This made the test results unreliable. The Edisons were not able to replicate their own results. A lab expert later called their results no better than guesswork. Thus, Theranos got away with not disclosing problems with their technology. Whenever valid questions were raised, they took cover under "trade secrets."
Suggestio falsi
An example of suggestio falsi was where they affixed the logos of other companies such as Pfizer and Schering-Plough on their promotion material aimed at investors. The suggestion was that they were business partners. In reality Theranos was still only in negotiations with them. They had not yet validated the company's claims. Holmes also gave false impression that Edison was being used on the warfront. The presence of former generals and admirals on her board lent credence to such false claims. She also got away with it because of tight controls on dissemination of information and employee behaviour. She was paranoid about security and industry espionage.
Employment practices
At one time, the company had more than 800 employees. If there was one constant in the company it was high employee turnover. The other was a culture of dishonesty, secrecy, and fear. Whenever the Board met every quarter in the company's glass conference room, the shutters were down. Employees had to remain busy. They were not to have eye contact with the board members as they passed.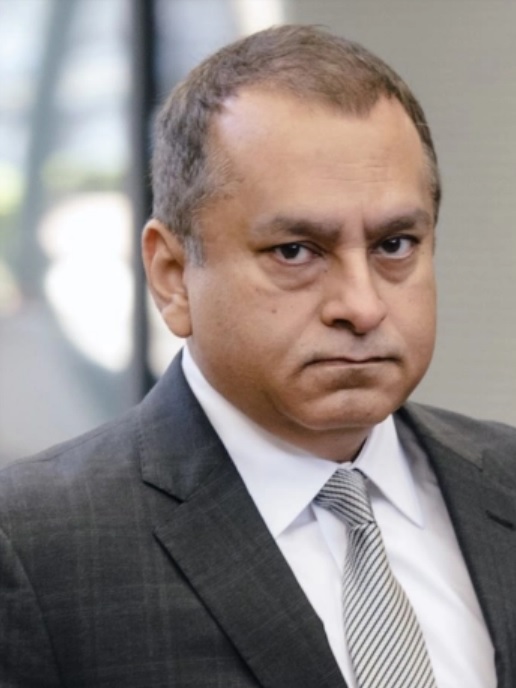 After Sunny Balwani joined as number two, he switched the hiring strategy targeting those with H-1B visa. They were more reluctant to leave. He also used severe intimidation tactics including threat of expensive litigation, and non-disclosure clauses to ensure employee silence.
The situation was such that an employee could be seen working one day and gone by the end of it. The company rarely announced or explained employee departures.
Ian Gibbons
The case of Ian Gibbons was typical. A prize catch and an early recruit who joined in 2005, the professorial Gibbons had a PhD in biochemistry from Cambridge University and over 50 patents in the field to his credit. But, under intense stress after he received summons to testify in a patent theft case, Gibbons committed suicide. A memorial service was mentioned while sharing the news of Gibbons's death by email. But, the memorial service never happened. No one even talked talked about it later.
Reality distortion
At one stage, two senior employees convinced a Board member about their concerns regarding the Board being misled about company finances and the state of its technology. They felt that Holmes needed to be replaced by a more mature CEO. But, Holmes used the "right mix of contrition and charm" to change their minds over the next two hours. As Carreyou wrote, "Like her idol Steve Jobs, she emitted a reality distortion field that forced people to momentarily suspend disbelief." The two employees were soon fired a few weeks apart.
Nepotism in Theranos
Employment practices included nepotism. Holmes brought in her younger brother, Christian, as associate director of product management. Christian in turn brought in his friends from Duke, collectively known as "the Frat Pack" in the company.
Tyler Shultz
But, there was one case of nepotism which would prove to be the company's undoing. This was Tyler Shultz, grandson of the former Secretary of State. Holmes had met him as a junior student at Stanford, at his grandfather's house. Theranos was his first job. The young Tyler learnt soon from his contacts that the Edisons were repeatedly flunking quality control tests. He himself identified some technical issues with the machine.
Tyler discussed with his grandfather. The older Shultz was not willing to let go of the promise of Theranos. The machines and the vision were certified by someone who Kissinger believed to be the wisest guy in the field. Moreover they were being used on medevac helicopters and hospital operating rooms, he reasoned with his grandson.
"Everywhere you look with this young lady, there's a purity of motivation," Shultz told him. "I mean she really is trying to make the world better, and this is her way of doing it." Mattis went out of his way to praise her integrity. "She has probably one of the most mature and well-honed sense of ethics — personal ethics, managerial ethics, business ethics, medical ethics that I've ever heard articulated," the retired general gushed (Carreyrou, 2018). Theranos hounded and intimidated Tyler as in edge-of-the-seat thrillers.
After the issue unravelled, the senior Shultz continued to support his protégé. He was no longer on talking terms with his grandson.
Other Theranos tactics
Holmes also invited then Vice President, and future President Joe Biden to visit her fake lab, created just for his visit. Biden called it "the laboratory of the future."
Undeterred by setbacks elsewhere, Holmes continued the scorched earth campaign against the sources through intimidation.
In a tactic reminiscent of the Volkswagen case, blown around the same time, Sunny Balwani asked a software engineer to write an application that would mask test malfunctions. This app prevented an error message appearing whenever something went wrong. It would instead crawl to a halt.
Balwani was livid at the adverse comments on Glassdoor, the website where current and former employees rated and reviewed their companies anonymously. He got the HR to write fake reviews on the site, to balance out the adverse comments.
To add credibility to her efforts, Holmes also hosted a fund-raiser for Hillary Clinton's presidential campaign at Theranos's headquarters in Palo Alto. She had been cultivating the Clinton family for long.
Media management
Murdoch and WSJ
Holmes charmed Rupert Murdoch to make the biggest investment in Theranos of $125 million out of the $430 million that she raised at that time. It was also Murdoch's biggest investment outside his core media business. Holmes requested Murdoch twice to intervene and stop the publication of the report in Wall Street Journal (WSJ) which he controlled through the News Corporation. To Murdoch's credit, on both occasions he refused stating that he trusted his editors to handle the matter fairly.
Holmes herself wrote an article for the edit page of WSJ making it embarrassing for them to carry an expose later. She was also to appear in a tech conference to be hosted by WSJ. Theranos lawyers intimidated all suspected to be WSJ sources as in the case of Tyler Shultz.
Media celebrity
The June 2014 issue of Fortune made Holmes a star. "Bloody Amazing," the article said and announced her as "the youngest woman to become a self – made billionaire." Two months later she was on the cover of the Forbes 400 issue on the richest in America. Adulatory stories and interviews followed in USA Today , Inc., Fast Company, Glamour, NPR, Fox Business, CNBC, CNN, CBS News. The icing on the cake was a profile in The New Yorker of 15 December 2014. Holmes was hailed as the Valley's first female billionaire tech founder. She would have her personal chef, private Gulfstream jet, gun toting security guards, and a new corner office designed like the Oval Office.
While Holmes did not grant Carreyrou of WSJ an interview as requested, she was giving interviews to the rest of the media. She later tried to portray Carreyrou as a misogynist, and taking cover as the victim of sexism.
Robertson, Holmes's old professor from Stanford, chipped in to support his beleaguered former student. He called Holmes a once-in-a-generation genius, comparing her to Newton, Einstein, Mozart, and Leonardo da Vinci (as in Carreyrou, 2018).
The Theranos Expose
John Carreyrou of WSJ exposed Theranos through a series of articles covering the shortcomings of the company's technology and strategy. At the same time, based on whistleblower complaints, the US Centers for Medicare and Medicaid Services also carried out their investigations despite Theranos continuing to operate in a regulatory no-man's land. They banned Holmes from running a medical diagnostic lab for two years. The Securities and Exchange Commission charged Holmes and Sunny Balwani with investor fraud. Holmes was banned from being a director or officer of a public company for a decade.
Even after being threatened with a lawsuit, WSJ followed up with four more articles (see here and here) where they called her a Silicon Valley Superstar.
The losers
The main losers were thousands of patients who either underwent expensive medical procedures they did not need to, or ran the risk of not having undergone procedures which they should have.
The investors lost around one billion dollars. Rupert Murdoch lost $121 million. He saved four million through litigation. Ms. DeVos's family and Cox family lost $100 million each. Two Walton heirs lost a combined $150 million. Mexico's Carlos Slim lost $30 million. Others included the heir of a Greek shipping fortune ($25 million), the South African family that used to control De Beers ($20 million), and small investors through venture funds adding up to $70 million.
Other diagnostic companies also suffered from the fallout. According to researchers speaking to Nature, biotechnology entrepreneurs approaching investors will now be required to validate their research early through peer review.
George Shultz, Henry Kissinger, Sam Nunn, and the other aging ex-statesmen left the Board to join a new board of counsellors.
Conviction
On 3 January 2022, a Federal Court convicted Holmes on four counts of wire fraud – intentionally defrauding investors through false information in emails. This could earn her 20 years each of prison sentence. She is awaiting her sentence. Three unresolved charges will be addressed this week. Trial of Sunny Balwani will begin in February. Holmes was unrepentant and unapologetic all along. She put the blame for all wrongdoings on Balwani from whom she has since separated.
Corporate Governance lessons
So much has been written on Theranos, but hardly any has drawn obvious corporate governance lessons. As corporate governance involves different sets of stakeholders, one can draw lessons for the directors themselves, and also the investors, counterparties, government, and the public. Even though the management subsequently became fraudulent, one has to grant it that the original vision was creditable though not backed by the technology of the day. The lessons listed below are jumbled and in no particular order as to who they address. Naturally, the sections overlap.
Do not judge a company by its directors
This is for investors, counterparties, government, regulators, and the public. A heavily packed Board, even if they had Secretaries of State and Defence, and former Generals and Admirals, is no guarantee that a company is being run properly. One needs to check their other credentials, including their age, ability to monitor, and their expertise in the area a company is operating in.
Impressive credentials are no substitute for domain knowledge
Domain knowledge, including a knowledge of all types of products a company might be dealing in, is key. Also the present and future risks that a company may be exposed to.
If a claim is too good to be true, it may not be true
This point stresses again the importance of rechecking claims. If profit projections are unrealistically high, they would in all probability be unrealistic.
Cross check claims with people in the know
However impressive or charismatic the CEO, the Board members need to cross check with people in the know. Kissinger apparently did going by what Shultz told his grandson, but maybe he asked the wrong person. Or he asked someone from his age group who had not kept abreast of the field which was increasingly becoming complex. As Theranos's activities combined technology and diagnostics, among others, perhaps one needed to ask more than one person and the right persons.
Ask questions
There is no limit to the type of questions that could be asked by Board members. The management is bound to answer them. For instance, the Theranos board members could have wondered and asked why Holmes never thought of bringing in a board member with domain knowledge of diagnostics and blood science. Or, they could have wondered why the list of impressive investors did not include a venture capital firm specialising in health care. Apart from asking, they could have insisted that they have such board members and/or investors.
Not every Ivy League dropout wearing a turtleneck is the next Steve Jobs or Bill Gates
Holmes's eagerness to imitate Steve Jobs in every which way was legendary as already discussed earlier. But shouldn't this have raised red flags? Why did Holmes need such props if she were confident of herself, her company, her vision, and her product?
If the number one in the company is in a relationship with the number two in the company, it is your job to find out
This is for the directors. But, it is easier said than done. It is not easy to answer how. This is where a later point on talking to employees, especially key ones, and establishing contact with them, is important so that they feel less diffident about reaching out if required.
Do not write limericks for the CEO's birthday, however pretty she is
The 93-year old Kissinger wrote and recited limericks in praise of Holmes on her 30th birthday party. Well, one may go ahead and do it, if you must. The idea is to maintain an apparent distance with the CEO of the company on whose Board one is. A seemingly close relationship might distance others and deny you valuable and critical information and leads.
Avoid all key directors from the same think tank
Too many directors from the same think tank, same profession, or same cosy club of any type is not a good idea. One needs to diversify ways of thinking, and the people they would in turn reach out for advice or guidance.
A general (or admiral) too many gets you no stars
This is a variant of the earlier point. Do not try to impress investors, counterparties, and the public with too many generals, or too many from the same domain. On the other hand, it needs to be a red flag in itself.
Talk to key personnel in the company
Holmes had her interest in keeping employees away from the company directors. But, nothing should have stopped the directors from reaching out if they wanted. At least, they could have insisted on presence of key personnel when the company makes some presentations. This would have made them realise that the company's laboratory division, critical to its vision and success, was headless for long. Impromptu questions and unrehearsed answers would have put any alert director on their guard.
If there is high employee turnover, especially at key positions, the directors need to know
High employee turnover is always a red flag on rot deep within. Directors need to device their own methods of knowing if not informed by the Board.
Thou hath no business to be on a company's board, if thou knoweth not the company's business
One may come on the Board from an entirely different field. This is good. Different ways of thinking merge and ideas churn in a melting pot. But, sooner or later, one needs to obtain knowledge of the industrial domain where the company is operating.
Nepotism is not good, but sometimes may have happy endings
Tyler Shultz turned out to be the company's nemesis. He not only became a whistle blower but also gave courage to others who wanted to open up. Maybe, being the chairman's grandson gave him the courage to speak to the CEO and COO, and the chairman himself. Finding no way out, he reached out to Carreyrou of WSJ.
Do not give the CEO a free hand
Holmes forced the Board to give her 100 votes for every share she held. This gave her 99.7% of the voting rights and rendered any voting meaningless. It also meant that the quorum was never complete without Holmes. As Holmes told an employee at her job interview, "The board is just a placeholder, … I make all the decisions here." Lucas, Shultz, and other senior directors apparently treated Holmes like a granddaughter.
Avie Tevanian, another Board member and former Apple employee and friend of Steve Jobs, objected to the disproportionate powers to Holmes. He was the sole voice raising questions about promises made and not delivered. But, Tevanian was the one who had to leave, and pretty soon at that.
Do not continue on Boards of companies beyond a reasonable age
One fails to understand what people like Kissinger were trying to prove by being on the Boards of companies well into their 90s? It cannot be money that drives them. Is it boredom? Or vanity? An urge to prove that they are not dinosaurs and can also lead new age tech companies? Did they need to stake their reputations built assiduously over a lifetime for an unknown cause so lates in their careers and lives?
Surprisingly, hardly any of major coverage on the Theranos Affair has raised these inconvenient questions. Maybe because of the larger-than-life icons they still are/were in American public life.
Do encourage institution of an effective whistle blower policy
What shape this could take would vary from company to company and across industry domains. But, the directors have a responsibility to ensure that such a policy is in place, and is working. Often, in certain domains, even the absence of any whistle blower complaint could be a red flag.
Beware of the geek bearing good news; he (or she) could be lying
Check, check, check.
Talk, talk, talk.
To employees, experts, whoever matters.
Conclusion
The foregoing set of corporate governance lessons is of course a tentative list. I might add, delete, rephrase, or combine in due course. Meanwhile, suggestions are welcome.
Postscript:
A much younger Meryl Streep would have played the role of Elizabeth Holmes to the hilt. Just as she did Margaret Thatcher. But she was born about three decades too early. In the American streaming platform, Hulu's take on the story, The Dropout, Amanda Seyfried played the role of Holmes.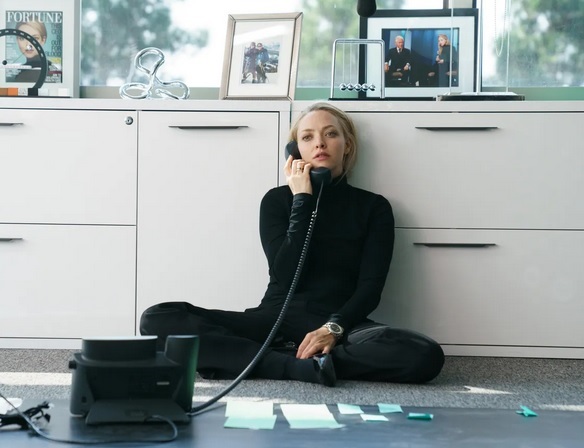 Jennifer Lawrence is the star in Adam McKay's adaptation of John Carreyrou's book Bad Blood: Secrets and Lies in a Silicon Valley Startup, the main source book for this article.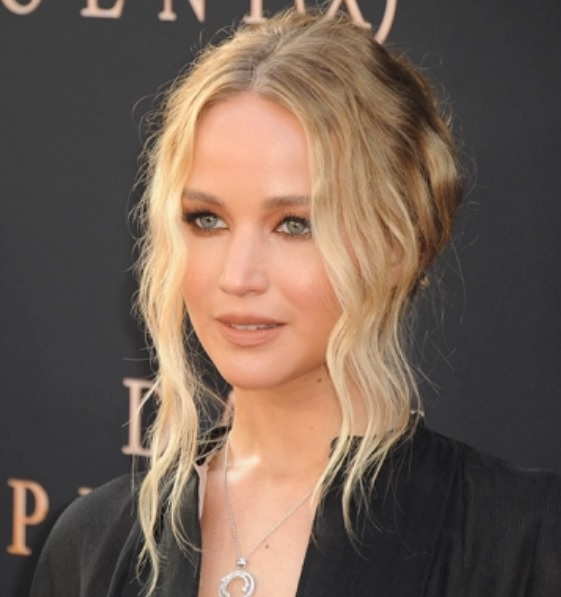 Note:
This write-up relied on various news reports, analyses, mostly in WSJ, FT, Nature, Forbes and Fortune, and the following books:
Bad Blood: Secrets and Lies in a Silicon Valley Start-up, 2018, by Wall Street Journal's investigative journalist, John Carreyrou, which won the FT/McKinsey Business Book of the Year Award, 2018.
Billion Dollar Facade: The Rise And Fall Of Theranos and Elizabeth Holmes by Phil C. Senior.
© G Sreekumar 2022
For periodical updates on all my blog posts, subscribe for free at the link below:
https://gsreekumar.substack.com/